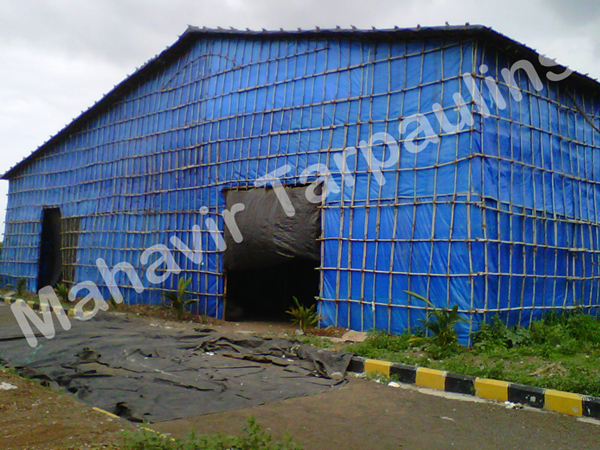 Distinguish Features :
100% Protection from rain & sun.
Sheds can be erected in very short time period.
Shed at your own premise reduces transportation & loading unloading cost.
Very economical & suitable then ranting outside warehouse.
You can use extra space in your premises by covering it with sheds.
Rain sheds for industries, mills, and construction sites, Godown for sugar bag storage, Chemical storage sheds. Protection to open warehouses & goods yard during monsoon. Restaurant extensions and terraces Sheds. Temporary sheds for festivals, exhibitions, fairs and workshops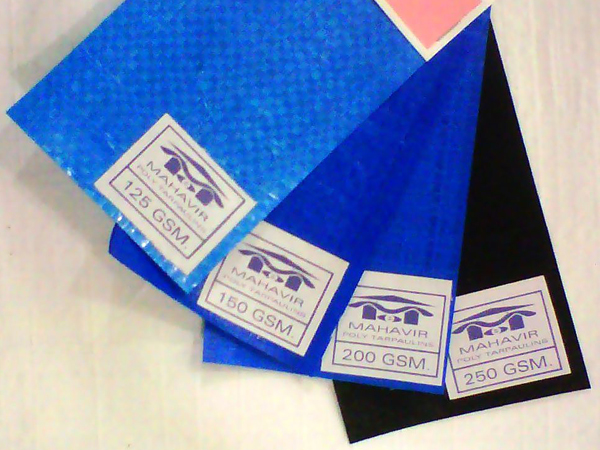 POLY [HDPE] TARPAULINS
AADITYA SHED BUILDERS are fabricated from heavy duty HDPE woven fabric, the fabric is Laminated on both side with UV stabilized LDPE (Plastic) film in different gauges. Heat welding makes Tarpaulins 100 % waterproof & stitch-less. Hemming is done On all four sides for better strength on the edges and heavy-duty eyelets affixed on every three feet on sides and corners. Mahavir Poly tarpaulins are lightweight, Rot proof, Rust proof, Durable, easily repairable & very convenient to use. These tarpaulins are available in standard & Tailor made sizes with varieties of Colors & Gauges.
Cotton Canavas Tarpaulins
COTTON CANVAS TARPAULINS are made from either chemically treated or Wax treated cotton cloth, stitched by coats nylon thread, eyelets affixed on sides and corners. Jute tarpaulins made from wax treated Jute cloth.

Tarpaulins are useful for cover raw materials, Finish products and machinery. Used as liner for Truck, Tempo and Railway wagon. Recreational uses at picnics and camps. Use for Green house, poultry curtains, Floor under lays, Canal / pond lining. Multipurpose use at Construction Sites & other Industries for protecting materials from Rain, Sun and Dust.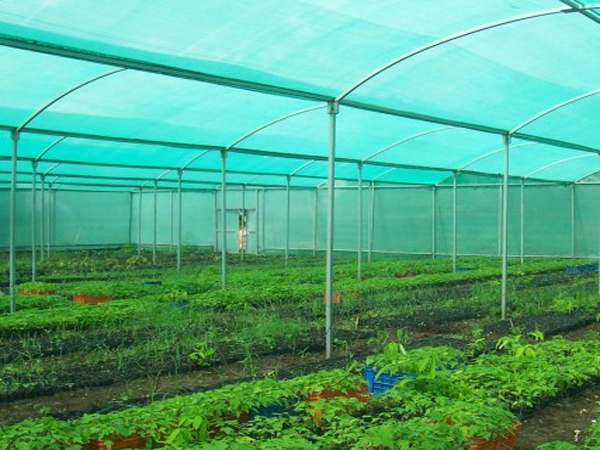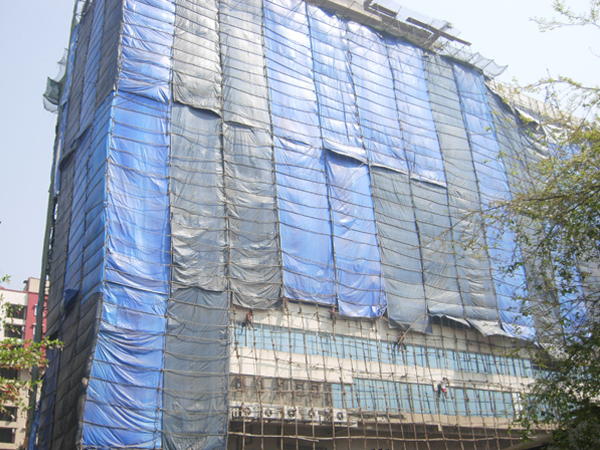 Scaffolding for construction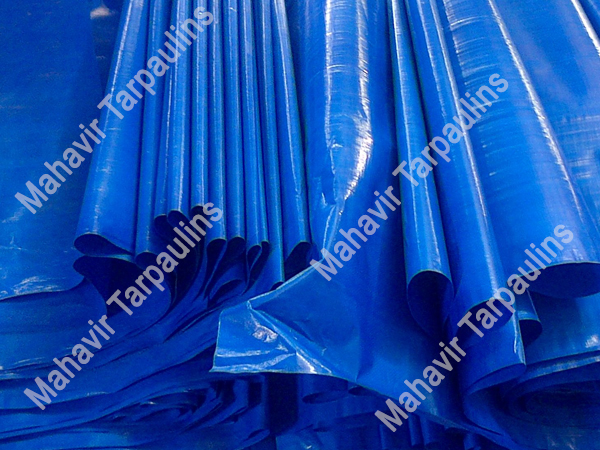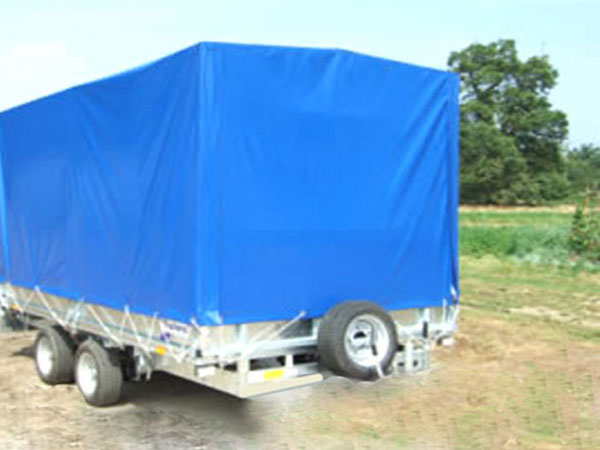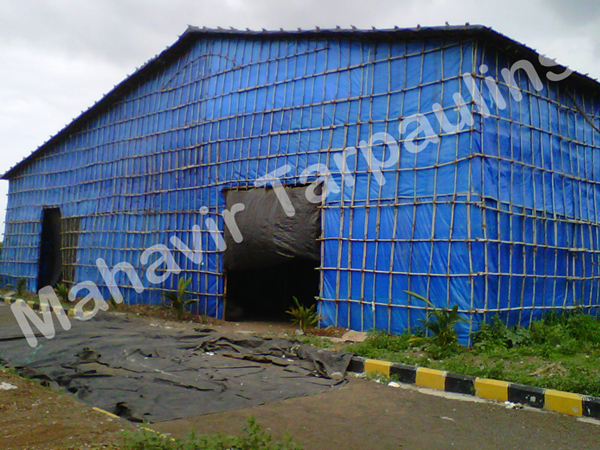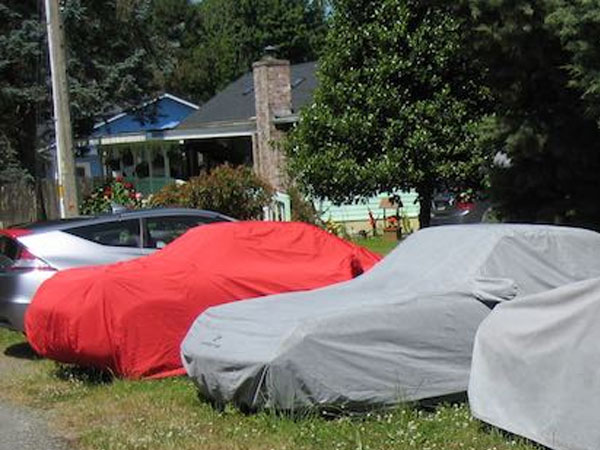 We are having many satisfied customer due to our quality Commitment, maintaining time schedule, performance & over all services. If you are in need of any product or services, Please contact us, we are always ready to serve you.